Managing the Meltdown: Help for Parents
Presented by Dr. Rebecca Jackson, Vice President of Programs and Outcomes
Learn key information on why some children are more prone to meltdowns and defiant behaviors than others and tips for parents when your child's meltdowns become unmanageable.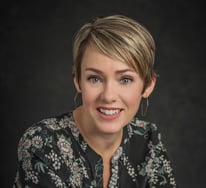 Presented by: Dr. Rebecca Jackson
Vice President of Programs and Outcomes
Watch our webinar to learn:
1. What causes my child to be angry and irritable?
2. Action steps to help parents handle outbursts & oppositional behaviors
3. What can you do to minimize future meltdowns
---
Do you have personal questions relating to your child's meltdowns or oppositional behaviors?
Our team is here to help you. Take a second to fill out our form above. Our local staff will reach out to discuss your individual concerns!
---
What is Brain Balance? Check out out latest Research and Result
Learn more about the Brain Balance Program: Watch how Brain Balance can uncover your child's full potential.
Fill out the form to access the webinar recording.