Brain Balance Center of Katy – Meet Our Staff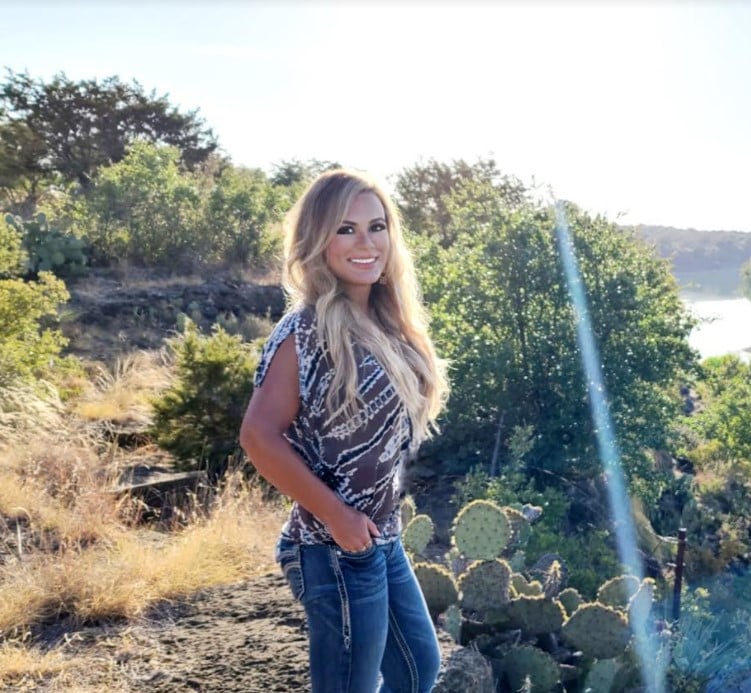 Heather Wells
Executive Director
Heather has been working with children, teens, and adults experiencing social, emotional, behavioral, learning, sensorimotor, and other issues for nearly 30 years. She completed her graduate work at TWU and Texas Tech University Health Sciences Center, and her resume' spans hospitals, outpatient clinics, schools, and Early Childhood Intervention. She has obtained certifications and advanced training in treatments for multiple neurodevelopmental challenges, including her designation as a Board Certified Cognitive Specialist. Heather shares her expertise regularly by conducting seminars for educational and medical professionals and nonprofits from across the country and was a presenter at the 2018 National Autism Summit. She also contributes expert advice in magazine articles, podcasts, and her Facebook Live episodes twice a week.
Heather delivers a personal perspective as well because she faced nearly invisible struggles as a child. Additionally, she was a mom to boys with neurobehavioral differences. Helping students and families dealing with these difficulties is her calling. She works diligently to empower everyone to thrive in their version of the highest quality of life possible. To that end, she authored a soon-to-be-released book entitled The Hidden Churn, with all proceeds generating scholarships for families in need.
Heather has always been passionate about getting to the root causes of issues and addressing them at the foundation rather than merely bandaging symptoms. That, along with our holistic, integrated approach, is what led her to Brain Balance, where she serves on the National Advisory Board. She is also a mentor and trainer for professionals around the country. Her compassion, insights, perceptiveness, neurological background, and empathy combine to help transform the lives of the children and families we are privileged to serve. To learn more about Heather's inspirational story and what Brain Balance is all about, please see the feature done on her and our program here.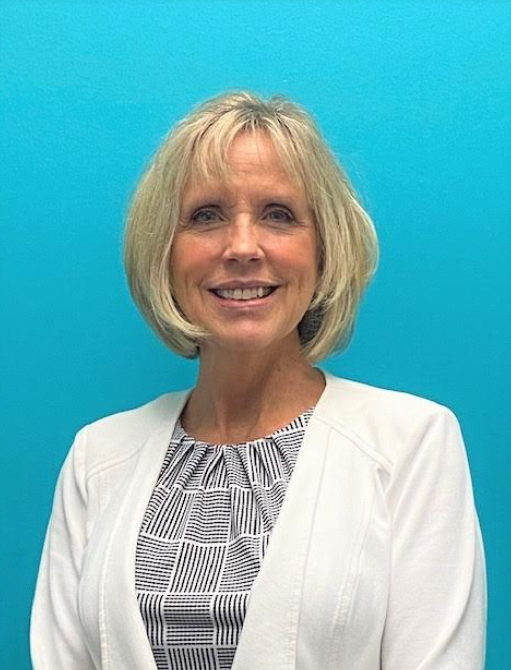 Jo Ana Davidson
Education Director
After receiving a scholarship to attend college at Baptist Christian College (something she never dreamed possible) and earning her degree in Education, Jo Ana enjoyed a fascinating, decades-long career in education in which she taught all grade levels from K-12. She joined Brain Balance excited about using her unique experience as a classroom teacher to serve students in a setting where a Band-Aid is not considered the solution. Rather, Jo Ana saw in Brain Balance an environment that provides an opportunity for students to address the root causes of their challenges so they can develop their gifts and make the world a better place.
Because of her teaching experiences and her own challenges, Jo Ana engaged in a great deal of additional reading and studying about the brain. She also had the opportunity to train with Dr. Caroline Leaf, a neuroscientist who created a 5-Step Learning Process based on her knowledge of how the brain functions. "It's exciting that the brain is neuroplastic; we can rewire it with individualized, conscientious work," said Jo Ana. "I want to be a resource and encourager for our students as they complete this program that builds new neurons and increases brain connectivity for better social, emotional, and academic abilities because of their exciting new balance in the brain. The information I continue to learn at Brain Balance to better serve our students is phenomenal, and it is so exciting to be a part of it!"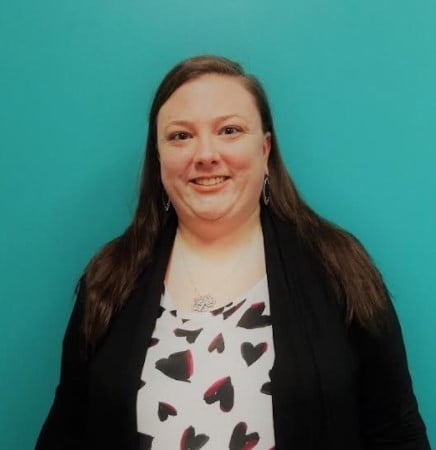 Bethany Watkins
Program Director
Bethany Watkins graduated from the University of Houston-Clear Lake (UHCL) with a B.S. in Psychology and an M.A. in General Psychology. While in college, she enjoyed being the nanny for a family of four and then for a family of eight, with the massive amount of laundry involved (understandably!) being her least favorite part of those roles. During her master's program, she held a position in which she taught at-risk collegiate students to create and maintain individualized study skills that would enhance their academic achievements, and she also led student success workshops. Additionally, she has served as an adjunct professor of psychology at HCC, an experience that helped her hone her abilities to create engaging learning environments, especially during the pandemic when classes became virtual.
Bethany came to Brain Balance with tremendous experience and insights as an administrative leader and a mentor for individuals facing issues related to autism, learning differences, executive dysfunction (including ADHD), and socioemotional or behavioral struggles. She embodies proactivity and organization, two of the attributes she uses to guide many kinds of development for our students as well as the team members under her charge. She relishes supporting children, teens, and adults at Brain Balance as they grow into the best versions of themselves by addressing the foundational causes for their challenges instead of merely teaching strategies that may not last. Bethany shared, "My colleagues and I believe that positivity is key, especially during times when it is not easy. We are thrilled to help in whatever way we can, anytime!"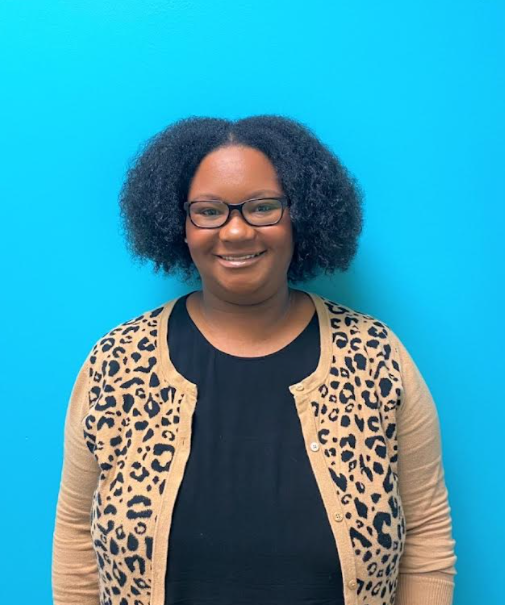 Kenise Franklin
Family Coordinator
Kenise Franklin earned her degree in Psychology from Texas Southern University. Throughout her college years, she mentored at-risk youth whose parents were incarcerated. Upon graduation, she worked in an Applied Behavior Analysis therapy clinic for children with autism and other diagnoses. Her 12+ years of experience span other settings as well, including home health and the school system, with acumen in management, operations, and assistance for children and families facing challenges associated with neurodevelopmental issues.
Kenise has always been passionate about helping and engaging with people of all ages and backgrounds. "I knew that for the rest of my professional career, my mission in life was to do that," she explained. "I joined Brain Balance because it is an opportunity to serve families and provide support as students and loved ones tackle their struggles head-on. I am happy to be part of a mission-driven organization that addresses the root causes of individuals' difficulties so they can thrive in the real world socially, behaviorally, and cognitively."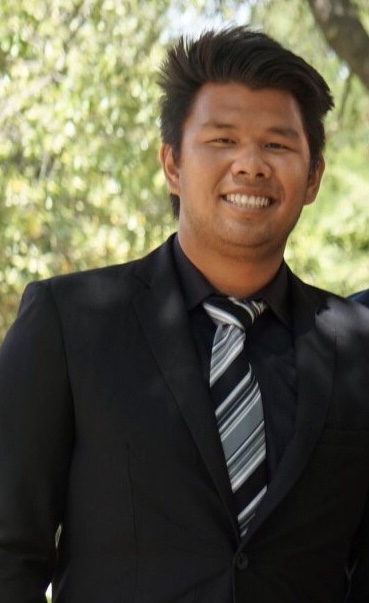 Alec Webber
Operations Manager
Alec Webber has been with Brain Balance ever since he earned his degree in Exercise and Sports Sciences with an emphasis in Allied Health and Rehabilitation Services from Oklahoma Baptist University. While there, he was the head ranch hand at a facility specializing in an equine rehabilitation, and he also completed internships at various therapy clinics. Alec's mission for working with special needs children and adults began at an early age, due in part to the fact that he has a phenomenal autistic sister. To that end, he began serving in the Prestonwood Special Friends Ministry about 14 years ago. Alec is very passionate about Brain Balance because we get to the root of children's challenges rather than merely treating symptoms. He loves seeing the smiles from kids of all ages as they realize they can take in the world around them in a whole new way.
BRAIN BALANCE CENTER OF KATY
Brain Balance helps children who struggle behaviorally, socially, and academically through a holistic and integrated approach that is customized to meet the needs of each child.
Location
1450 West Grand Parkway South
Katy, TX 77494
Hours
Monday: 10:00 am – 7:00 pm
Tuesday: 10am – 6:30 pm
Wednesday: 10:00 am – 7:00 pm
Thursday: 10am – 6:30 pm
Friday: 10:00 am – 7:00 pm
Saturday: 9:30am – 1:30pm