Welcome to Brain Balance Center of Wilmington

Webinar Events
Every month we offer a free webinar on a common struggle that children and young adults across the country may experience. Each of these webinars offers information, actionable strategies for change, as well as a deeper understanding of WHY these challenges are happening and how to address the root cause.
Register Now.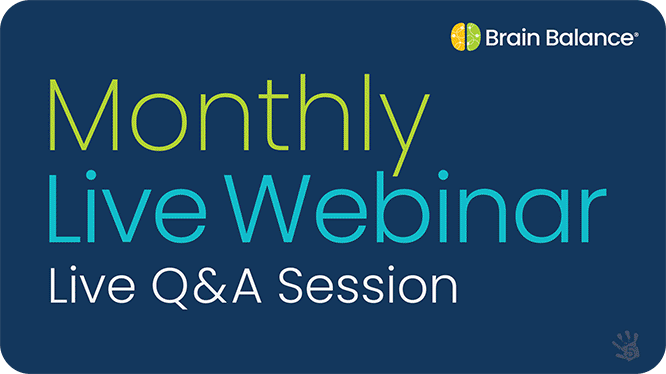 Support For Children In Wilmington And The Surrounding Areas
Whether your child has meltdowns, low self-confidence, or trouble focusing, it is extremely difficult to watch your child struggle. The Brain Balance Achievement Center of Wilmington can help! Through an integrated, drug-free approach, the Brain Balance Program has helped thousands of children across the country unlock their full potential. If your child is working to overcome challenges associated with Attention Deficit Hyperactivity Disorder (ADHD), Asperger Syndrome, a behavioral issue, a learning disability like dyslexia or dyscalculia, a processing disorder such as Sensory Processing Disorder (SPD), Leaky Gut, Oppositional Defiant Disorder (ODD), or another type of learning or developmental issue, we invite you to come to our center, meet our team, and learn more about the Brain Balance Program in Wilmington.
Events At The Brain Balance Achievement Center Of Wilmington
At the Brain Balance Achievement Center of Wilmington, we believe that community involvement is important. Check out our schedule below to learn about upcoming events at our center!
BRAIN BALANCE CENTER OF WILMINGTON
Brain Balance helps children who struggle behaviorally, socially, and academically through a holistic and integrated approach that is customized to meet the needs of each child.
Location
Pike Creek Shopping Ctr
4762 Limestone Rd
Wilmington, DE 19808
Hours
MWF: 9:00 AM – 7:00 PM
Tu & Th: 12:00 PM – 7:00 PM
Sat: 9:00 AM – 2:00 PM