HOMEWORK: Tips to Make it Easier for Kids who Struggle
Presented by Rebecca Jackson, Vice President of Programs & Outcomes
Learn key information and tips to ease homework difficulties to help set your child up for success.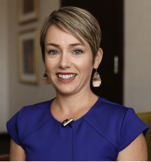 Why is homework harder for some kids vs. others?
How are these differences related to brain development?
Tips to help ease homework stress.
What is Brain Balance? Check out out latest Research and Result
Learn more about the Brain Balance Program: Watch how Brain Balance can uncover your child's full potential.
Fill out the form to access the webinar recording