Nutritional Tips from Brain Balance Achievement Centers
Super Habits to Nourish Your Brain and Body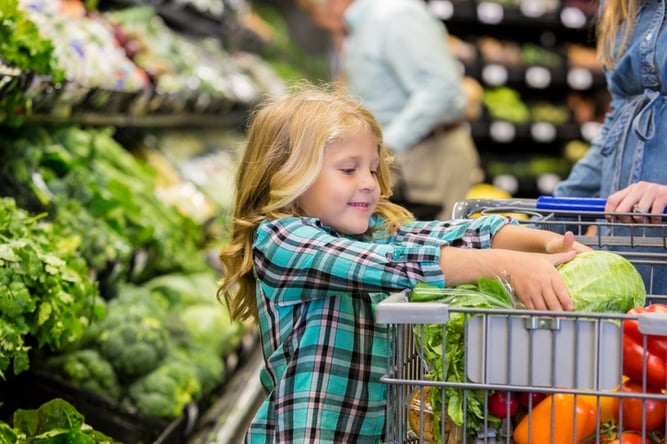 Many families are making the choice to "eat clean," eliminating highly processed snacks, sweets, and packaged foods in favor of fruits, vegetables, lean proteins, whole grains, and healthy fats. It's a healthy approach for the body and the brain! Read on for tips and recipes to incorporate more whole foods into your family's meal plans.
Kickstart Today on the Right Fork!
Hydrate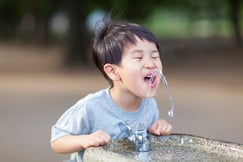 Being adequately hydrated is important year-round, but we tend to focus on it more during hot weather. Surprisingly, it is common to be dehydrated even in cold weather! While water is what we want to drink most of the time, it can be nice to have some variety, too! How do you know if you're hydrated? Your urine should be pale, like lemonade. If your urine is dark yellow, like apple juice, you're dehydrated. Try making infused water to boost water consumption or try our smoothie recipe below!
Find a better way forward. Complete the form to learn more.
Brain-Boosting Smoothie
1/2 ripe avocado, peeled and pitted

2 cups frozen mixed berries
4 dates, pitted

1 cup unsweetened non-dairy milk

1 teaspoon vanilla extract
Blend all ingredients in a blender until smooth and creamy.
Foster Access to Healthy Choices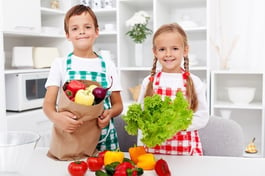 Kids often make better choices when they're not forced - let kids have some say. One way to foster their healthy eating autonomy is to provide healthy choices and let your child serve themselves. Will each night be perfect? Of course not. But, giving them choices, each night will help them to develop their own healthy habits. Try meal-in-a-bowl recipes such as our Protein-Packed Bowl recipe:
Protein-Packed Bowl
Cooked brown rice
Grilled chicken
Sautéed onions
Sautéed peppers
Chopped lettuce
Cubed avocado
Tomato salsa
Chopped cilantro

Let each family member assemble their own bowl.
Limit Added Sugar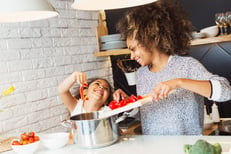 Fresh fruits and vegetables have sugar in them naturally - enjoy those! Be cautious with packaged and processed foods as they often have unhealthy additives, including sugar. For example, in our Mind Fortifying Pudding recipe, we use vanilla extract and cinnamon to add a flavor boost vs. adding extra sugar.
Mind-Fortifying Pudding
1 1/2 cups unsweetened non-dairy milk
1/3 cup chia seeds
1/4 cup unsweetened cocoa powder
1/4 tsp sea salt
1/2 tsp ground cinnamon

1/2 tsp vanilla extract

Blend all ingredients together until smooth.

Refrigerate for 4 hours or until thick.

Serve chilled, with your favorite toppings, such a fresh fruit or coconut whipped cream. Leftovers keep covered in the fridge for 2-3 days, though best when fresh.
Brain Balance Achievement Centers, a Holistic and Integrated Approach
Brain Balance helps children who struggle behaviorally, socially, and academically through a holistic and integrated approach that is customized to meet the needs of each child. One component of our program is The Balance 360 System, which is a step-by-step program to help parents customize a nutrition plan for their child. We've helped tens of thousands of families and have amazing success stories.
Find out more: The Balance 360 System