Brain Balance Center of Cedar Park – Meet Our Staff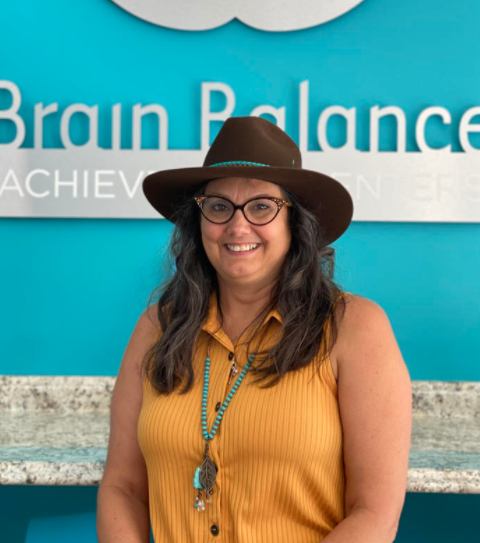 Anna Bauereis
Executive Director
My name is Anna Bauereis and I am the Executive Director of Brain Balance of Cedar Park. I was introduced to Brain Balance eleven years ago when my son participated in the Brain Balance program. I witnessed the amazing changes that occurred within the family - first hand. For the first time, I saw my child meet goals in record time! I knew this was a program I had to be a part of because I wanted to see every child reach their full potential. It was the best decision I have made, and I am so grateful to be a part of Brain Balance!
When a child has academic or social/emotional struggles, it can cause stress on the entire family. It is our vision that not only can Brain Balance provide hope for every child, but also harmony for every family! As you enter the assessment process, our goal is to be able to provide answers. We want to help families understand why they are seeing symptoms that can impact learning and behavior. We want to develop an individualized plan to get to the root of the problem.
Once you enroll your child in our program, we will become a team and work with you to create an environment to foster positive brain development. Experiences create neuropathways, so not only the work your child does in our center is essential, but the home environment is also essential to promote a healthy lifestyle. We want to develop a customized plan to not only improve your child's ability to learn, but also to provide tangible strategies to bring overall well-being for each family.
This will be a journey, but we have a dedicated team to walk with you every step of the way! We are here to serve your family through both the tough moments and the celebratory moments. It is an honor to serve you and I look forward to hearing about the success and accomplishments your child achieves during their time with us!
Full of Hope!
Anna
Executive Director
Author – Franchise Owner – Life Coach
abauereis@brainbalancecenters.com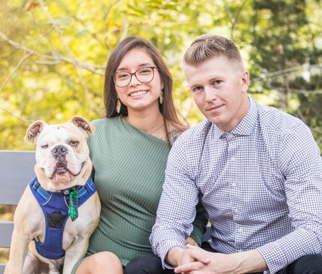 Patricia Koelfgen
Center Director
My name is Patricia Koelfgen I came to Brain Balance as a coach in 2013. I then became an Assistant Director and my passion lead me into the Center Director role. I enjoy connecting with the families and seeing their growth throughout their program. I love making an impact in others' lives as a CASA volunteer and be part of the community as an ambassador of the Leander Chamber. In my spare time I enjoy, reading, working out and outdoor activities with my husband and dog Jabba.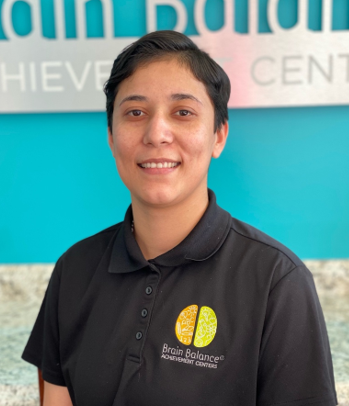 Frida
Family / Program Coordinator
My name is Frida, the Family / Program Coordinator coach at Brain Balance. I have been part of the Brain Balance family for 2 years. I'm an adventurous person and enjoy any outdoor activities such as hiking, swimming, skydiving or playing a sport. My favorite colors are black and red. In my spare time I love watching soccer games. I enjoy interacting with kids and being able to help them in any way I can. I look forward to meeting and working with your family to meet your goals!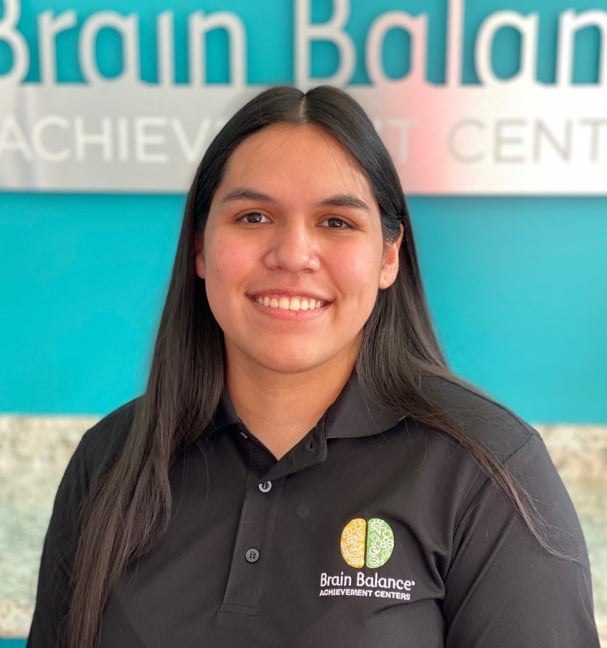 Isabel
Brain Balance Virtual Coach
My name is Isabel, and I will be your Brain Balance virtual coach. My favorite things to do are spend time with my family, reading and weightlifting. I look forward to getting to know you and helping you reach your goals here at Brain Balance!
BRAIN BALANCE CENTER OF CEDAR PARK
Brain Balance helps children who struggle behaviorally, socially, and academically through a holistic and integrated approach that is customized to meet the needs of each child.
Location
920 N. Vista Ridge Blvd.
Suite 600
Cedar Park, TX 78613
Hours
Monday, Wednesday, Friday 10AM- 6PM.
Appointments can be scheduled throughout the week.