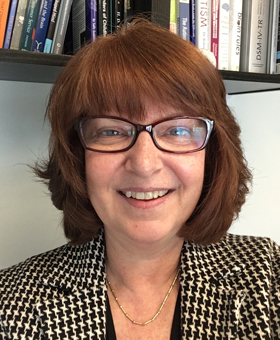 Christine McGee
Center Director

Christine McGee came to Brain Balance of York with 27 years of experience as the owner of a multi-media company where she worked with businesses and corporations all across the United States and from many countries.
One of her notable accomplishments is her contribution to an Emmy Award winning documentary and receiving an International Gold Award for a Full Length video produced for the City of Harrisburg. She also has 16 years of experience in publishing and the production of an International magazine.
Before joining the Brain Balance of York team in 2012, Christine worked with co-owner Dr. Michael Swank on continuing educational projects for Pennsylvania Chiropractors when she learned about the Brain Balance Program and the work we do with children. She became intrigued and inspired to change careers.
Christine brings her diverse background, motivated work ethic, dedication, and organizational skills with her to the Brain Balance Team and loves the many facets of her job. The most rewarding part of the experience for her is helping children reach their full potential and bringing families together.
Outside of the center, Christine finds enjoyment spending time with her own family, rescuing animals, and continually increasing her knowledge of functional neurology, electronics, mechanics, and anything pertaining to science, music, and art.
"At Brain Balance, we not only help children, we help families come closer together. I can't imagine doing anything else more rewarding."