Brain Balance Center of York – Meet Our Staff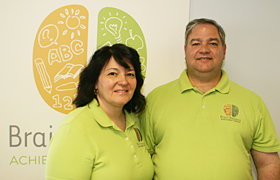 Michael and Loriann Swank
Owners
The staff at Brain Balance of York has the benefit of working under Dr. Michael Swank, a Board Certified Chiropractic Neurologist and his wife and business partner Loriann Swank. Dr. Swank provides neurological support to the center and aids in ensuring that families receive the most up-to-date and informed care from team members while Loriann, the "Rock of the Center" provides all administrative support.
Dr. Swank and Loriann continue to serve the central Pennsylvania area since 1988 at Swank Chiropractic, a full service practice which gives patients access to chiropractic care, functional neurology, functional medicine (nutrition, lifestyle management, and supplements to support optimal health), massage therapy, and physiotherapy.
Dr. Michael Swank became board certified in chiropractic neurology in 1992. He has extensive knowledge of brain function that he continues to foster and update with continued education. Over the past 20 years, he has worked with an extensive array of neurobehavioral disorders in children.
Dr. Swank has taught postgraduate classes in Neurology and is an associate testing examiner for the American Board of Chiropractic Neurology. He is Chairman of the Commission on Accreditation of Graduate Education in Neurology (CAGEN) and has helped in the development of tests for the National Board of Chiropractic Examiners. Dr. Swank serves on thePennsylvania State Board of Chiropractic and is a member of the American Chiropractic Association and Pennsylvania Chiropractic Association (PCA).
In 2011, Dr. Swank and Loriann opened the Brain Balance of York to further serve the community of children with neurobehavioral and academic disorders.
Applying functional neurology to real-life cases is Dr. Swank's and Loriann's passion. They find personal fulfillment in serving the public and providing solutions to families who are told that there is none.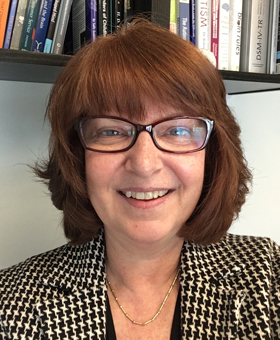 Christine McGee
Center Director

Christine McGee came to Brain Balance of York with 27 years of experience as the owner of a multi-media company where she worked with businesses and corporations all across the United States and from many countries.
One of her notable accomplishments is her contribution to an Emmy Award winning documentary and receiving an International Gold Award for a Full Length video produced for the City of Harrisburg. She also has 16 years of experience in publishing and the production of an International magazine.
Before joining the Brain Balance of York team in 2012, Christine worked with co-owner Dr. Michael Swank on continuing educational projects for Pennsylvania Chiropractors when she learned about the Brain Balance Program and the work we do with children. She became intrigued and inspired to change careers.
Christine brings her diverse background, motivated work ethic, dedication, and organizational skills with her to the Brain Balance Team and loves the many facets of her job. The most rewarding part of the experience for her is helping children reach their full potential and bringing families together.
Outside of the center, Christine finds enjoyment spending time with her own family, rescuing animals, and continually increasing her knowledge of functional neurology, electronics, mechanics, and anything pertaining to science, music, and art.
"At Brain Balance, we not only help children, we help families come closer together. I can't imagine doing anything else more rewarding."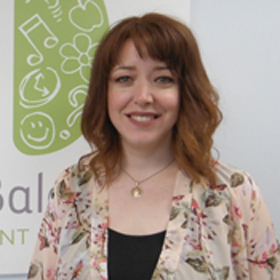 Adele Hallacher
Team Leader
Adele joined Brain Balance of York in April of 2019 as a coach. She graduated from the University of West Scotland where she gained experience in teaching. Adele is excited to be a part of Brain Balance© where she strives to help change the lives of children and families alike for the better. In her free time, she makes and sells journals for people to keep their treasured thoughts and memories. Adele also likes going on long walks with her dog and being around family and friends. She is excited in continuing to support children to thrive, achieve their goals, and beyond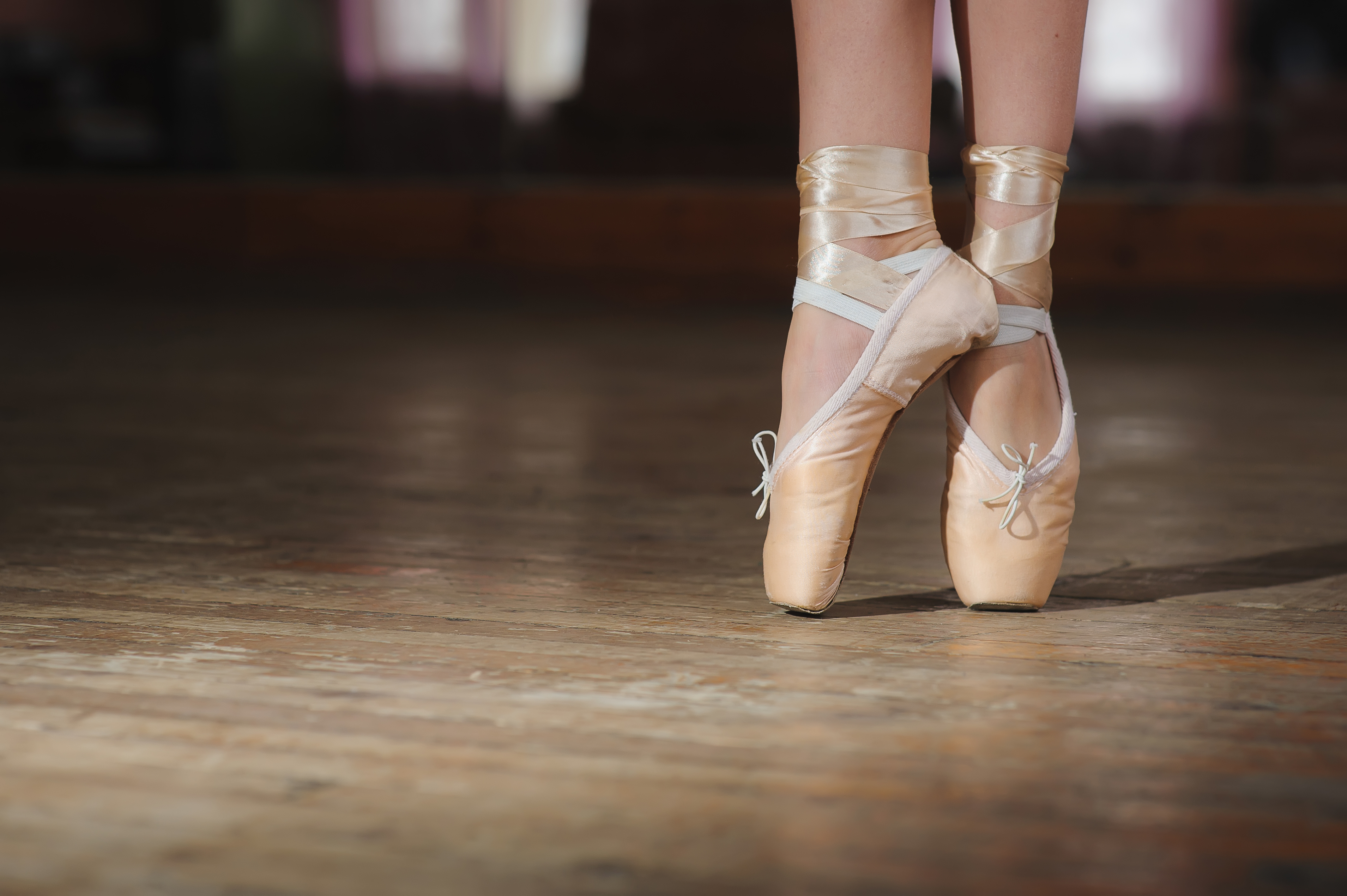 Veronica Swanson
Team Coach
Veronica Swanson attended York College graduating with a degree in Humanities: Arts and Letters. A kid at heart, she previously taught in dance and preschool settings and is now very excited to be a part of the Brain Balance team. Veronica has a daughter in fourth grade who enjoys gymnastics, dance, and reading. Together they enjoy a love of chocolate, shopping, and making slime. In her free time, Veronica practices yoga, enjoys hiking and nature, and surrounds herself with family and friends. She looks forward to helping your child achieve his or her goals and to flourish independently, academically, and socially.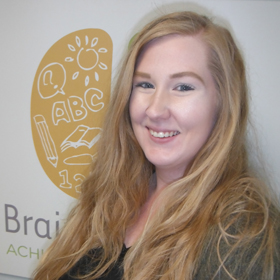 Alannah Lentz
Team Coach
Alannah attended Penn State York for a bachelor's degree in Human Development and Family Sciences as well as Grand Canyon University for a Master's in Education. In January of 2019, Alannah joined the Brain Balance© team in York, Pennsylvania as a Sensory Motor Coach. Her passion for helping children and creating positive life changes lead her to this position. She looks forward to using her experience to help children in the Brain Balance© program. Alannah has a passion for all animals and especially enjoys spending time with her dog, a mutt named Roman, and her lizard, a bearded dragon named Ruby. In her spare time, Alannah enjoys practicing photography, being outdoors, going to the gym, coaching baseball and spending time with family.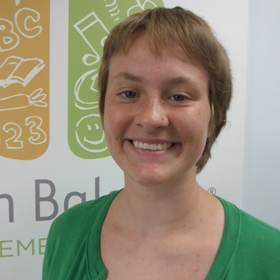 Madison Wood
Team Coach
Madison Wood is pursuing a degree in early education or social work while applying her knowledge in helping children at Brain Balance of York. She brings experience from interning at Mazie Gable Elementary School and as a camp counselor at Heritage Hills Athletic Club. During her downtime, Madison enjoys reading fiction and short stories, walking her dog Bella on the rail trail, and hiking with her friends. I look forward to being part of the Brain Balance family. "I was inspired to work with kids through my own struggles with school. I want every child to have a support system that enables them to thrive."
BRAIN BALANCE CENTER OF YORK
Brain Balance helps children who struggle behaviorally, socially, and academically through a holistic and integrated approach that is customized to meet the needs of each child.
Location
2300 Carlisle Road
York, PA 17408
Hours
Monday, Wednesday, and Friday: 9:30 AM – 7:00 PM
Tuesday and Thursday: 9:30 AM – 4:00 PM
Saturday and Sunday: Closed