"IT WAS WORTH EVERY PENNY WE SPENT AND EVERY MILE WE DROVE!"
"Ethan is 11 years old and will be in the 6th grade this fall. I was always concerned about Ethan's development. By kindergarten he was struggling with transitions, staying on task and could be defiant. He was diagnosed with Asperger's Syndrome in May of that year. By 3rd grade he was diagnosed with ADD and put on medication. He was beginning to struggle with math, reading comprehension and was not playing with his peers. By 5th grade we were having a more difficult time managing his symptoms and he was struggling across the board. We knew we had to do something. Ethan began the BB program in Cary on April 29, 2011 and completed the program in July. The improvements were shocking. He had HUGE improvement in his academics, especially listening and reading comprehension and these improvements are translating into better grades in school, and less homework frustration.
The most amazing changes though are not measured by standardized tests. He no longer has horrible "melt downs." His threshold for frustration has improved significantly. He is socializing and making friends with his peers, and can look at them when interacting. He just seems more comfortable being Ethan. Ethan's participation in this program was not an easy task. It was a 7 hour round trip for each 1 hour session, 3 days a week for 3 months. I am here to tell you IT WAS WORTH EVERY PENNY WE SPENT AND EVERY MILE WE DROVE. My son has a chance now. If you have a child that suffers in the way my son has in the past, give your child the gift of Brain Balance. Follow their directions, do the homework, you will not believe the difference this can make for your child."
---
"Words just cannot describe the pride. At home we are seeing a calmer, happier, and more confident boy."
"My 9 year old son was diagnosed with ADHD and High Functioning Autism. He has been receiving therapy of one kind or another since he was 18 months old. Progress was always seen, but I wanted more. My hopes increased tremendously when I heard about the Brain Balance program. I admit, I was skeptical. So I drowned myself in research. I finally came to the conclusion that "it just made sense." I knew that if I didn't try I would regret it always. I was nervous that Jackson wouldn't cooperate.
Turns out, he loved going to the center! The staff has a way of boosting the moral and confidence of these kids like I've never seen before. I was also extremely nervous that it wouldn't work. I can tell you now that it was ALL worth it! After the 12 week program the strides Jackson made has been outstanding! Sitting in Dr. Jackson's office for our final review, and seeing the colored graphs showing his before and after scores…words just cannot describe the pride. At home we are seeing a calmer, happier, and more confident boy. He has better eye contact, his conversation skills have improved, he is more independent, better physically coordinated, he is slower to anger, and handles transitions and unexpected changes much better. It is so amazing to see my son laugh and smile as much as he does now! My husband and I are completely thrilled and excited to see these positive changes, and can't wait to see what Jackson's future holds. We are very thankful for this opportunity and the step up it gave our son."
---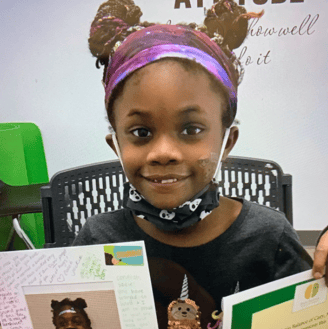 "If you are on the fence about Brain Balance for your child, I've got two words for you: Do. It. It has made a huge difference in our daughter's life. It won't be overnight and it won't solve every problem your child has, but it will make solid, foundational changes that will hold them in good stead for the rest of their lives. We tried it for our daughter with the most extreme ADHD symptoms and were so pleased, we put our other daughter (with less extreme symptoms) in as well.

Our situation: two girls, daily calls and texts from teachers regarding behavior and not paying attention in school. I got an average of 2 calls per girl each day. I dreaded answering my phone and my stomach hurt when I saw the school name pop up on my phone. My husband is dead set against medication; me not so much. So the combination of diet, program and home exercises made sense for us. The cost is really high. Not going to lie about it. But it's worth every single dollar.

I've watched first-hand as things started to change - small things like my daughter doing less donkey kicks while she watched her tablet, her starting to do things the 1st or 2nd time I told her, making eye contact when she speaks, and moving to having control over her actions.

Finally, both my girls would tell me that they wanted to do better, be better but they couldn't reach those goals. Their brains didn't have the connections to give them that level of control. It's an amazing process to watch and to know that you are hitting the root of the problem rather than applying temporary band-aids." - Sadie's Mom