Welcome to Brain Balance Center of Aurora-Southlands

"We turned the corner and Eli was compliant, he listened."
"When we first came to Brain Balance, we were very skeptical about if it [would] work or even how it worked. There were many times that we were so discouraged and frustrated. Then, all of a sudden, we turned the corner and Eli was compliant, he listened, he did things before we asked and was not afraid to try new things. We were really amazed and the best part of all is that we were able to get him off all of his medications. We are so happy to have found Brain Balance and would recommend it to any child's parents that are struggling!"
-LaDon R.
---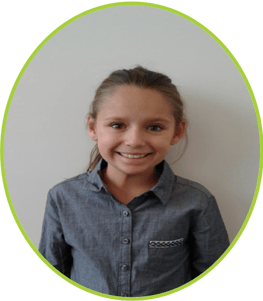 "McKenzie is a much happier and more well-rounded child…."
"We brought McKenzie to Brain Balance for behavior issues and low reading scores. She was very impulsive and lacked empathy and was very behind in reading. She was reading at a second-grade level at the start of 4th grade.
She went up 42 points on her iReady score after only 4 weeks of being in Brain Balance!
She had been on a reading plan for two years and never went up more than 5 points at each testing. She has also improved so much on her listening skills and impulse behavior.
She acts more like a 10-year-old instead of a 5-year-old.
Also reading is more enjoyable and not frustrating. She is more empathetic with her siblings and peers in school.
She is a much happier and more well-rounded child. As a family, we have seen a huge difference in her behavior and her relationships with her siblings.
I highly recommend Brain Balance. I came in very frustrated after feeling like I was failing as a parent but refused to give up. Brain Balance has changed my life and my daughters'."
-Christine Rumler, McKenzie's Mom
BRAIN BALANCE CENTER OF AURORA-SOUTHLANDS
Brain Balance helps children who struggle behaviorally, socially, and academically through a holistic and integrated approach that is customized to meet the needs of each child.
Location
6205 S Main St.
Suite D-111
Aurora, CO 80016
Hours
M-F: 10:00 AM – 7:00 PM